MegaChallenge
Mega-Herausforderung der 14/11 -> 20/11
Spielen Sie jeden Tag ZooValley Gratis-Spiele mit Ihren täglichen Gratis-Spielen. Rang in jedem Spieltag Herausforderungen und versuchen, so viele Medaillen wie möglich zu gewinnen. Mit diesen Medaillen werden Sie bei der Mega Challenge of the Week ausgezeichnet.
Gewinnen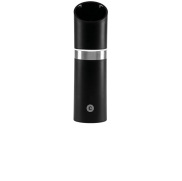 Un Moulin à épice CrushGrind
Alle Stiftungen
Ihr Ranking
Du bist noch nicht auf dieser Mega Challenge gelistet.
Spielen Sie schnell die verschiedenen Spiele mit dem Symbol um Sie in den Herausforderungen des Tages dieser Spiele zu platzieren, und gewinnen Sie Medaillen um Sie in der Mega Challenge zu platzieren.
Das vorläufige Ranking(Berechnet am: 19/11/2019 16:09:44)
Gewinnen Sie Medaillen dank der täglichen Herausforderungen ZooValley, um Ihre Punktzahl bei der Mega Challenge zu erhöhen!